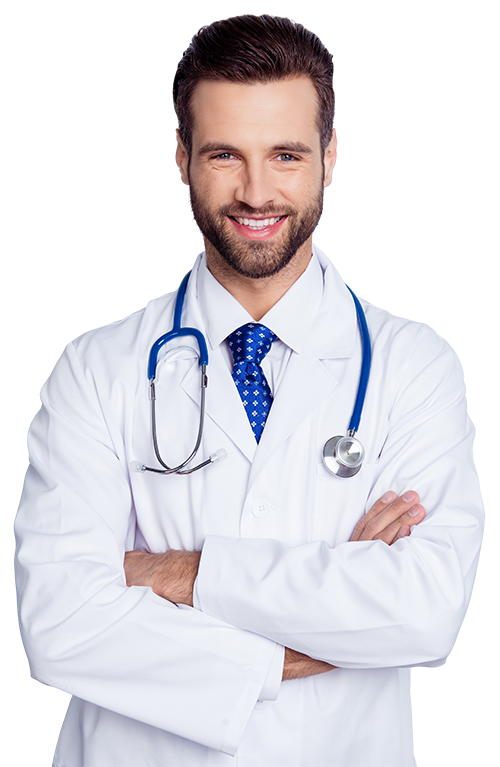 At ProSciento, we're dedicated to improving the lives of patients and advancing new treatments for diabetes, obesity and fatty liver disease, but we can't do it alone. We rely on the help and participation from people like you willing to contribute your time towards the advancement of science and medicine.
We Want to Guide You Every Step of the Way
People like you choose to participate in clinical research trials every day.  Some make this decision because they want to explore other treatment options, others have limited treatment choices, and some may have been referred by a loved one or their doctor.  
Whatever the reason, these individuals are all contributing their time to help expand treatment options in the future. We understand that this decision may be a challenging one to make. 
Before enrolling in a study, we encourage you to talk to your family and consult with your doctor about any questions you may have. When you're ready, one of our highly trained team members will guide you through the process every step of the way. We have English, Spanish, and Japanese-speaking team members ready to help you and answer any questions or concerns you may have.
CLINICAL PROJECTS COMPLETED
UNPARALLELED EXPERIENCE AND EXPERTISE
IN MEDICAL CLINICAL R&D FOR METABOLIC DISEASES
Contributions to the development of 17 metabolic drugs and devices on the market today.
At ProSciento, we adhere to the highest quality and safety standards. Not only have we been conducting safe business practices for nearly two decades, we have extensive training for our team members and systems in place to ensure the rights, safety, and well-being of study participants always come first and are protected.
Headquartered in
San Diego, California
ProSciento's team of experts manages clinical research studies domestically and internationally. Many of our research studies take place at our specialized clinical research center, featuring state-of-the-art technology, in sunny San Diego, California. Our San Diego research center is proud to have completed more early phase clinical research studies for type 1 and type 2 diabetes than any other U.S. provider.1
Your trust, time and experience are important to us and we're continuously improving and curating a positive experience for our participants here at ProSciento. Big or small, good or bad, we welcome your feedback. Please send us an email to hello@myproscientostudy.com or submit your comments by clicking the button below.

Clinical Research Unit
855 3rd Avenue,
Suite 4400,
Chula Vista, CA 91911

Headquarters
6160 Cornerstone Ct. E
San Diego, CA 92121


1-800-247-3140

Hours (PST)
Monday – Friday
7 a.m. – 7 p.m.

Saturday- Sunday
8 a.m. - 4:30 p.m.